NCI recommends ARCSA (American Rainwater Catchment Systems Association) as a source to learn more about rainwater harvesting and locate an installer near you visit the ARCSA website.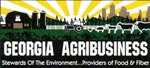 NCI is proud to be a member of the Georgia Agribusiness Council. For more information on Georgia's agricultural industry from a legislative view, visit the GAC website.

Georgia Grown promotes agriculture in every aspect. Visit their website to learn about farmers, recipes, events and other interesting information. Georgia Grown

Fastline is a monthly publication with new and used equipment. Publication delivery is done by mail through subscription. Fastline also has an extensive website that is continually updated. Visit the Fastline website.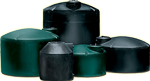 NCI carries a full range of NORWESCO products. These tanks are manufactured to strict quality guidelines to ensure years of high-performance use. Rugged, impact-resistant, one-piece seamless polyethylene construction makes NORWESCO tanks suitable for the storage, and / or transport of most liquid fertilizers, herbicides, insecticides, and fungicides as well as a wide range of industrial chemicals. NORWESCO tanks are manufactured using resins that meet FDA specifications to ensure safe storage of potable water. Visit the Norwesco website.

TractorHouse is a free weekly publication with new and used equipment. It is deliviered via storefront pickup. TractorHouse has an extensive website that is continually updated and features online auctions. Visit the TractorHouse website.

The Sunbelt Expo is one of the largest farm shows in the United States. The expo is held in Moultrie, GA each October and boasts an amazing 1200 vendors and over 100,000 visitors. Newton Crouch Inc. has attended the Expo since its beginning and is the official spreader of the Sunbelt Expo. Visit the Sunbelt Expo website.