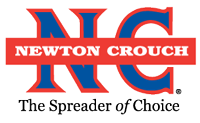 Newton Crouch provides you with the two most desired features in fertilizer and lime spreaders…
Ruggedly durable with first class quality
Our exclusive Spread-Tek™ Application system
It's a FACT! Newton Crouch spreaders can lay out the flattest, most uniform, most consistent spread patterns in the industry. With decades of research and ongoing testing, our engineers, product specialists, and our customers have consistently reached the same conclusive findings:

Superior spread patterns are the result of 5 basic elements:Spread-Tek Logo
Spinner design
Spinner position
Spinner speed
Spinner speed
Spinner speed
Chute location
Material being spread
With the Newton Crouch Spread-Tek™ design, these factors are specifically engineered to deliver consistent, accurate, uniform spreading. Operators say that Newton Crouch spreaders are the easiest to set up and adjust for the most desirable pattern.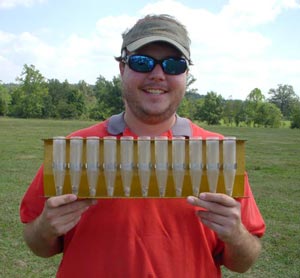 We'd like to prove it to you!