THIS PAGE OBSOLETE  per Newton 7.7.2017 Norwesco mini bulk tanks are most frequently used for chemical dispensing. The mini bulk tanks can be mounted on forklift accessible pads for ease of movement. A 2″ polypropylene fitting is installed directly across from the fill-opening.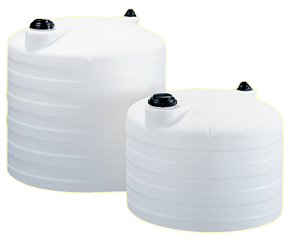 Mini Bulk Tanks

Premium Weight Part No.

Gallon Capacity

Specs

Diameter (in)

Overall Height(in)

Fill Opening (in)

Fitting (in)

40318

120

 U

38

34

5

2

40320

220

 U

42

44

5

2
Not all tanks are manufactured at every Norwesco location so freight may vary. Norwesco manufactures an extensive line of tanks. More capacities than listed may be available, please contact a NCI representative.