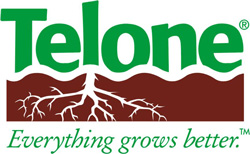 Telone is commonly used on a number of crops, including:
Vegetables: potatoes, melons, tomatoes, peppers, pole crops, strawberries
Field crops: corn, soybeans, cotton, peanuts, tobacco
Fruit and Nut Trees: pecans, apples, peaches
Vineyards: grapes, muscadine
Nursery crops
Kit Part Number
TL-MAN06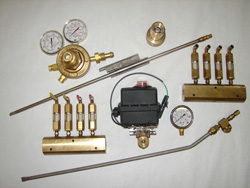 Telone Kit Contains
Manifold, 6 Port
Drops, 24 In, Stainless Steel
Ball Valve, 3/4 In, Brass
Hose Kit w/ Brass Quick Locks
Strainer Assembly
Cut-off Valve, KZ, Electric
Bottle Regulation Kit
Brass Fittings
Pressure Gauge
Newton Crouch Inc also sells each of these parts individually. Any of our Newton Crouch Inc locations would be happy to assist you in getting your Telone System started.
Part No.
TL-06000014
TL-07810543
TL-07819135
TL-808
TL-80812
TL-84B50KO
TL-84B60AM1
TL-DFM406
TL-MAN04
TL-MAN06
TL-PL18
TL-PLF18
TL-REDTUBE
TL-RVS18
TL-YELLOWTUBE
Description
Release Valve
Regulator
Regulator
Delrin Ball
Row Sight O-Ring/Viton
Regulating Valve
On / Off Brass Valve
Turbine Meter, SS, ⅜"
Manifold, 4 Port
Manifold, 6 Port
Quick Coupler, ⅛"
Quick Lock, Female, ⅛"
Red Tube
Sight View
Yellow Tube
Telone®II, a product of Dow AgroSciences, is a preplant soil fumigant for control of all major species of nematodes, including root knot, lesion, stubby root, dagger, ring, and cyst nematodes. Telone II is injected into the soil as a liquid and immediately converts to a gas, creating a zone of protection around developing roots. As a fumigant, Telone moves throughout the soil profile on its own, rather than requiring water or incorporation for movement.
Telone is a Restricted Use Pesticide. In Florida, refer to the 24(c). Telone product specimen label for restrictions in certain countries. Telone is labeled under FIFRA 24(c) for nematode suppression in cotton and as an at-plant application only in the state of Georgia. Telone is not registered for sale or use in all states. Contact your state pesticide regulatory agency to determine if a product is registered for sale or use in your state. Always read and follow label directions. L12-018-016 (11/09) BR 010-32918 DAAGTLON9056 EPI305320
The material about Telone came directly from Dow AgroSciences webpage. See the following links to visit Dow and learn more about their products.
http://www.dowagro.com/usag/prod/048.htm
http://www.dowagro.com/soil/products/