Model 40 – High Clearance Adjustable Axle Fertilizer and Lime Spreader
Newton Crouch's newest innovation gives our applicators the flexibility of adjustable row width as well as high clearance. Our newest model has high ground clearance of 42 inches to allow you to spread later into the growing season. NC pull type spreaders are the industry leading applicators for fertilizer and lime. We have been building spreaders since the 1960s and would welcome the opportunity to serve you. Our spreaders are custom built for a broad range of crops, designed for easier set up, and will last you for many growing seasons to come.
Newton Crouch spreaders have a wide variety of options. Customize your spreader to your requirements – not a one size fits all – by speaking with our knowledgeable representatives who can advise you on components to get the best equipment for your use.
Contact us today to get a quote and learn more!
---
Features:
Capacity – 242 cubic feet – maximum load 8 tons
Bumper at 42″ – high clearance
All hydraulic drive system
Tractor hydraulic five hose system – open/closed.
Requires minimum of 24 gpm, (dual remote) hydraulic drive for conveyor and hydraulic dual spinners
Designed for various controllers
Hull – 12' x 102″; 304 stainless steel floor
Bolted to trailer
Herculiner
Conveyor Chain – 24″ stainless; outside reinforced chain, heavy duty
Heavy duty spinner motors, 1¼" shaft with case drain; greasable; for extended range dishes
Frame – 4 in x 6 in tubing, 3/8″
Drawbar height set at 20″ to 24″, adjustable
Adjustable Axles 72″ to 120″ wheel centers see the YouTube Video Model 40 Wheel Center Adjustment
Spindle – 12,000 pound rated stress proof steel
Hub – 10 bolt
Tires – 380 x 90 X 46R, rated at 11,000 pounds
Jack – 12,000 pounds, inside mount
Stainless Steel Gate Jack
Hitch – Category 4 clevis/pintel combination
Drive:
All Hydraulic for various controllers
Enhancements:
Window
Heavy duty dishes & blades
Heavy duty spinner motors
LED or stop, tail, turn lights
Tarp
Various tire options
Variable Rate
Find out more about the Model 40 from our YouTube Video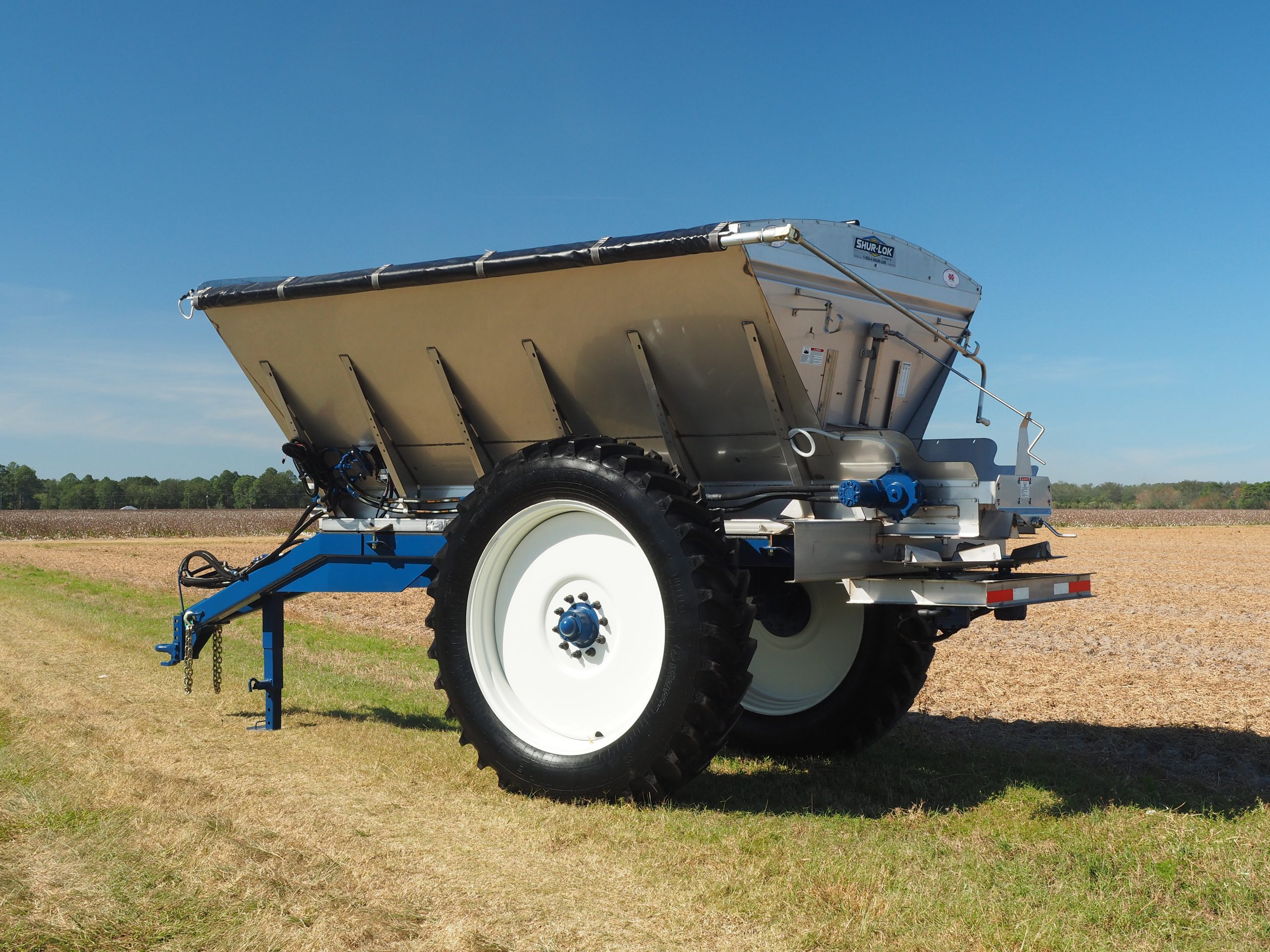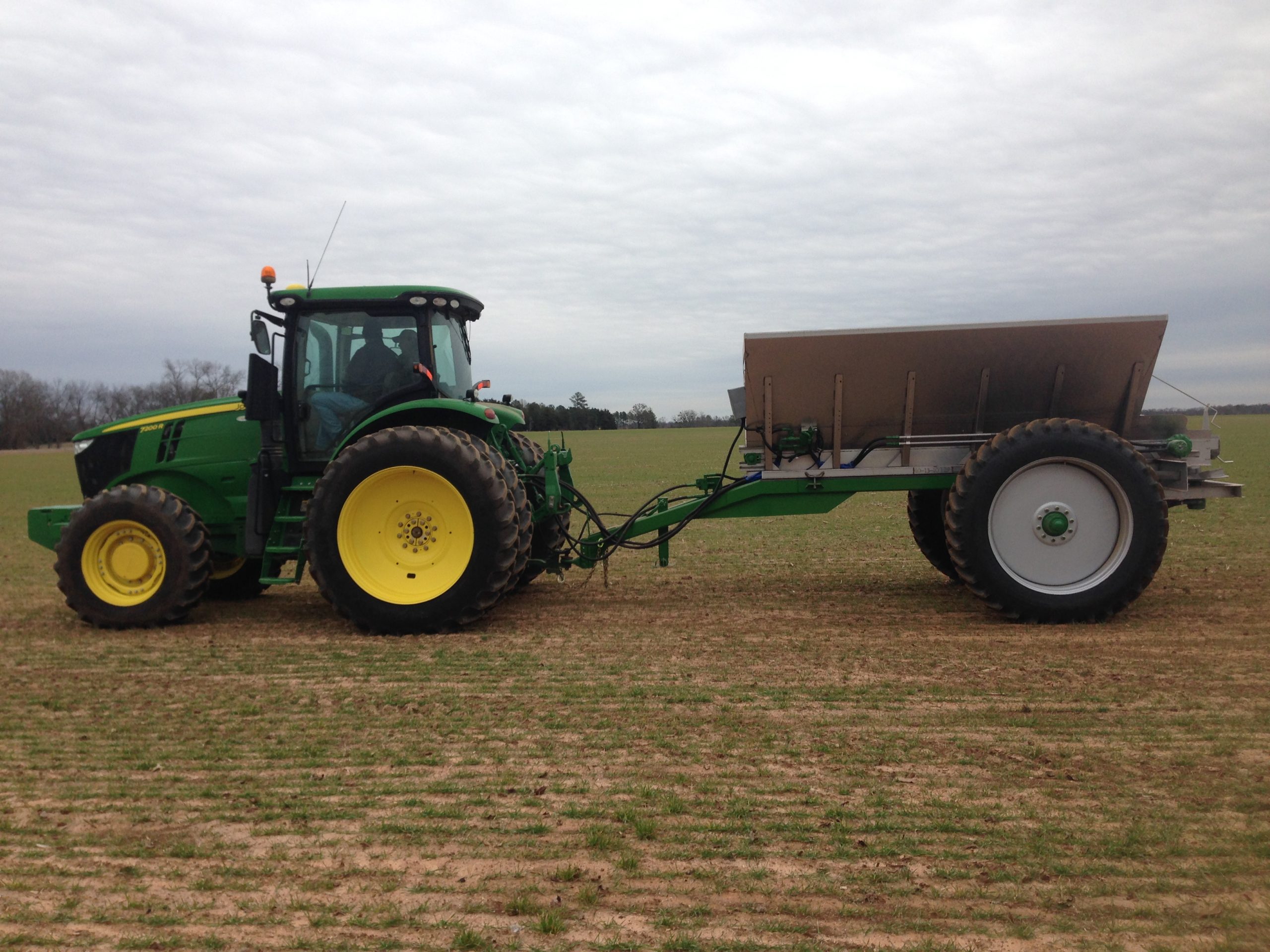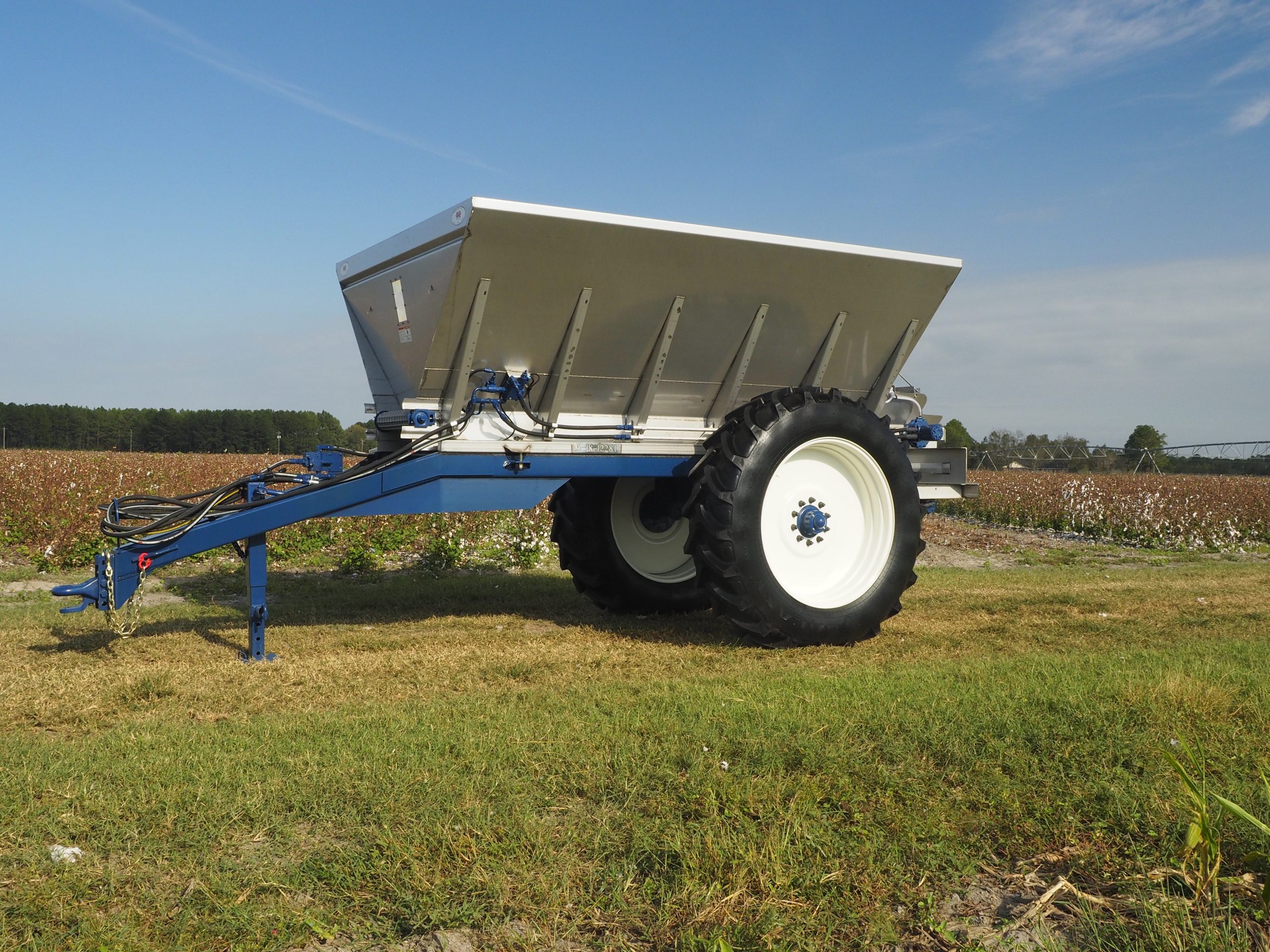 Slide 1
High Clearance Spreader with Side to Side Tarp
40H122RAV.ISO _11704 SB2016 (2)