Vertical Storage
Vertical storage tanks are most frequently used for bulk storage and mobile nursing applications. Norwesco's polyethylene vertical tanks feature tie-down slots, built-in graduated gallon indicators, an offset fill-opening and a self-vented, slosh-proof lid. Plastic water tanks are commonly used for water, fertilizer, acid and chemical storage. Before purchasing, confirm that your liquid is safe to store in a poly tank. Click here for vertical water storage.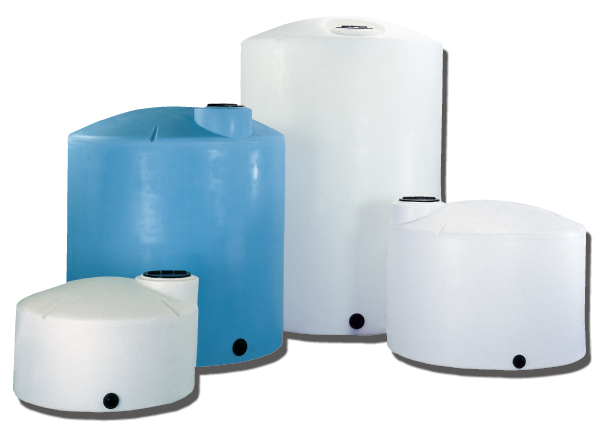 Vertical Storage Tank
Norweco's plastic storage tank is constructed with rotationally molded polyethylene resin. It's seamless construction makes it durable and resistant to cracks, chips, and ruptures. The poly tank was made with FDA approved resin that complies with FDA standards 21 CFR 177.1520 (1) 3.1 and 3.2 for use in food grade storage. It's made with UV inhibitors that help protect liquid contents from direct sunlight for both indoor and outdoor use. Please verify chemical compatibility before placing your order.
Norwesco backs their vertical storage tank with a 3 year manufacturer warranty. Additional fittings and customization options are available.