NC Series
Introducing The NC Series: a range of fertilizer spreaders meticulously crafted to cater to operations of all sizes – from small turf fields to vineyards to large acreage farms. Engineered to withstand the test of time, the NC Series pull behind buggies stand out with more 304 stainless steel, ensuring our customers get years of dependable service, minimal maintenance, and unmatched customer satisfaction. Join the ranks of growers who have discovered a new level of spreading excellence with Newton Crouch.
Model 48 Single Axle Spreaders
Model 48 Tandem Axle Spreaders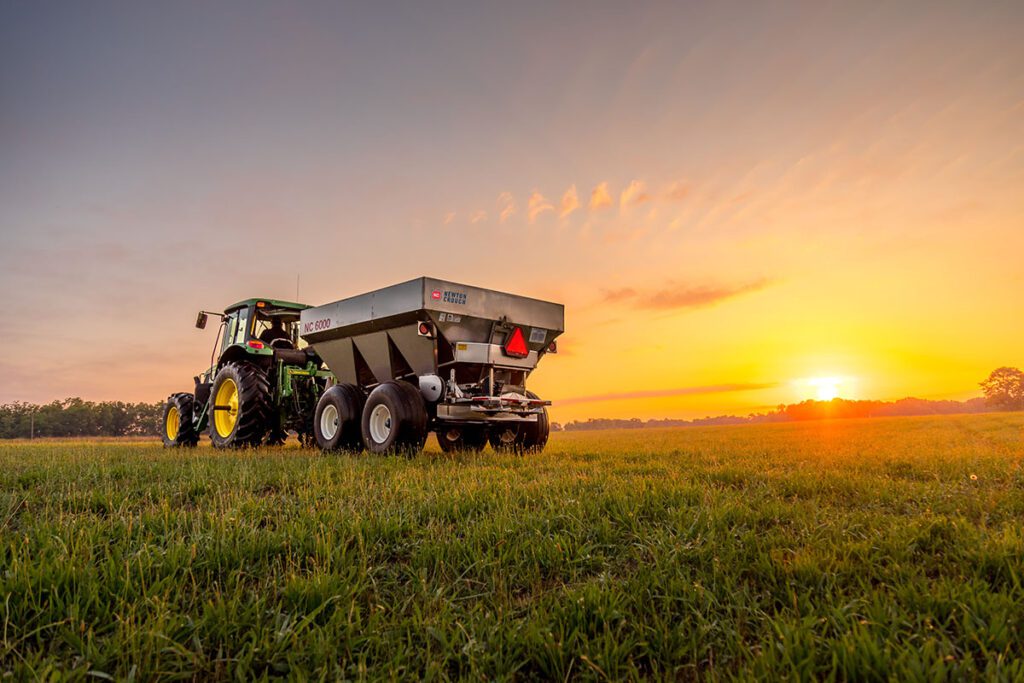 Spreading Growth with Newton Crouch
We recognize that every operation is unique, which is why Newton Crouch offers the flexibility to tailor your equipment precisely to your needs. By selecting the ideal capacities, wheel centers, and features, you can have the confidence that your spreader will be a valuable asset for your operation, providing lasting value and efficiency for years ahead.
Accurate and Consistent Spread Pattern
At Newton Crouch, we understand the importance of a consistent and accurate spread pattern for optimal crop coverage. That's why we conduct rigorous spread pattern testing on all our models to ensure superior performance. With our commitment to precision and quality, you can trust that our spreaders deliver the results you need.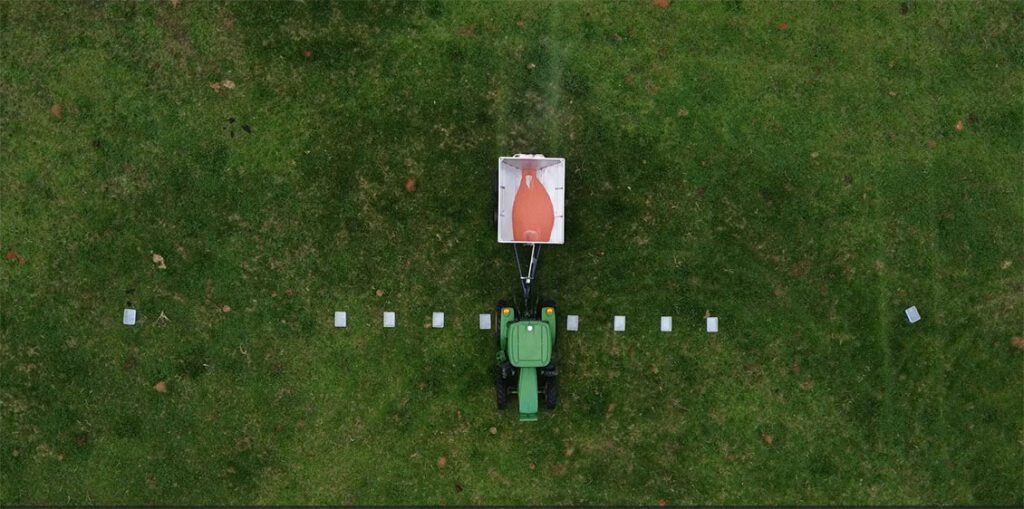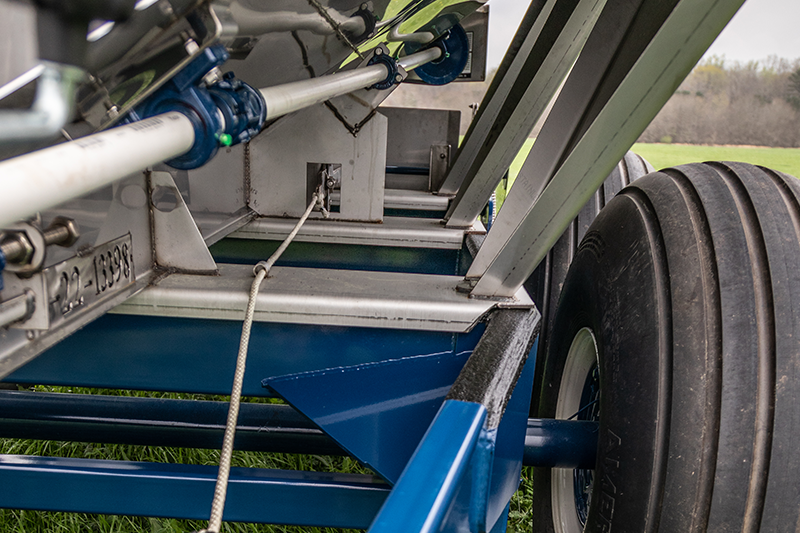 Bolt-On Hopper
Experience convenience and durability with our user-friendly bolt-on hopper design. We know the importance of easy trailer maintenance, which is why our tandem spreaders come standard with this innovative feature. To ensure long-lasting performance, we've incorporated 304 stainless steel covers on the cross members of the trailer, providing an added layer of protection against corrosion. Our quality construction ensures your spreader is in top shape, year after year.
Six Models. One Purpose
Compare Our Spreaders:
| Model | NC1500 | NC2000 | NC3000 | NC5000 | NC6000 | NC8000 |
| --- | --- | --- | --- | --- | --- | --- |
| Capacity | 1.5-Tons | 2-Tons | 3-Tons | 5-Tons | 6-Tons | 8-Tons |
| Hopper Capacity (Struck) | 50 ft.3 | 74 ft.3 | 92 ft.3 | 163 ft.3 | 204 ft.3 | 255 ft.3 |
| Hopper Capacity (Heaped) | 55 ft.3 | 79 ft.3 | | 179 ft.3 | 224 ft.3 | 280 ft.3 |
| Weight (Empty) | 1,510 lbs. | 1,655 lbs. | 1,655 lbs. | 2,310 lbs. | 3,560 lbs. | 3,710 lbs. |
| Length | 166 in. | 166 in. | 166 in. | 188 in. | 221 in. | 221 in. |
| Height (Ground to Top) | 62 in. | 68 in. | 74 in. | 86 in. | 88 in. | 103 in. |
| Hopper Width | 60 in. | 72 in. | 72 in. | 92 in. | 92 in. | 92 in. |
| Hopper Length | 72 in. | 71 in. | 72 in. | 96 in. | 120 in. | 120 in. |
| Wheel Centers | 62 in. | 77 in. | 77 in. | 77 in. | 80.5 in. | 83.25 in. |
| Wheel Centers, Options | N/A | N/A | N/A | 61.5 or 72 in. | 61.5 or 72 in. | N/A |
| Tires, Standard | 11L x 15, 8 ply | 11L x 15, 8 ply | 12.5L x 15, 8 ply | 11L x 15, 8 ply | 16.5 x 16.1, 10 ply | 19L x 16.1, 10 ply |
| Tires, Optional | 12.5L x 15, 8 ply | 12.5L x 15, 8 ply | | 12.5L x 15, 8 ply | 19L x 16.1, 10 ply | 11R/22.5 |
| Bolt on Hull to Trailer | N/A | N/A | N/A | Standard | Standard | Standard |