Spinner Motors
Most of our Newton Crouch Spreader require spinner motors to operate. We offer full replacement motors but also see replacement parts for quick fixes. Keeping your spinner motors in top condition will help your spreader operating at peak performance. When ordering replacement parts, please have the serial number of your spreader ready. Our parts team can cross reference your motors to your original order.
Standard Spinner Motor with 1" Shaft
Used on Models 41, 46, 47, 49, 54, & 57
Gear Width of 1.5"
---
Heavy Duty Spinner Motors
Used on Models 40, 47, 49, 54
Requires Case Drain
Newton Crouch has 3 Generations of Spinner Motors in the Field. Refer to your Delivery and Inspection Sheet in your Manual or have Serial Number Ready when Ordering Parts.
determine generation of heavy duty spinner motor:
1-3/16" Motor Cap – Generation 1 Long Shaft; marked with extra hole where bolts hold onto motor mount (under pad)
9/16" Motor Cap then remove shaft (ref K) from spinner motor
If the shaft has a lock nut (ref N) then it is generation 3, HM-SM150X125ABCT (Parker) or HM-SM150X125BBCT (Permco)
If the shaft has a snap ring then the motor is generation 2 HM -SM150X125ABC00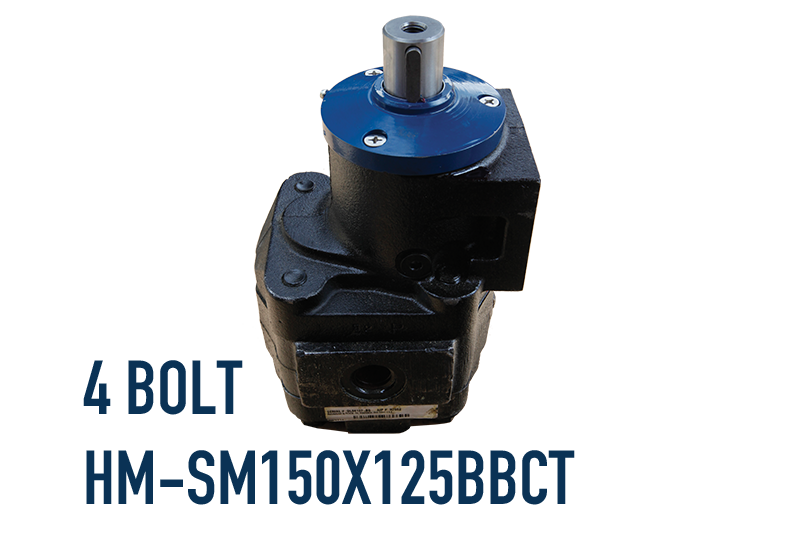 Learn More