Row Crop Series
Since our inception, Newton Crouch has been perfecting our pull type spreaders. Our engineers have listened to customers and watched trends within the industry to develop a Row Crop Spreader that is built tough and can be tailor made for a broad range of crops. Whether you need to spoonfeed nitrogen, sow cover crop, or spread lime, the Row Crop Series provides combo units that cover a variety of spreading needs within one buggy.
Model 49 Medium Clearance Row Crop
Model 40 High Clearance Row Crop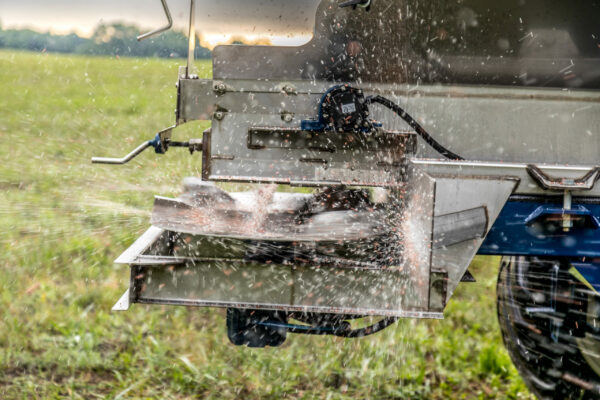 Flat, Consistent Spread Pattern
Optimal crop coverage is dependent on a consistent and accurate spread pattern. With our unwavering commitment to precision and quality, you can trust our spreaders to deliver the results you need.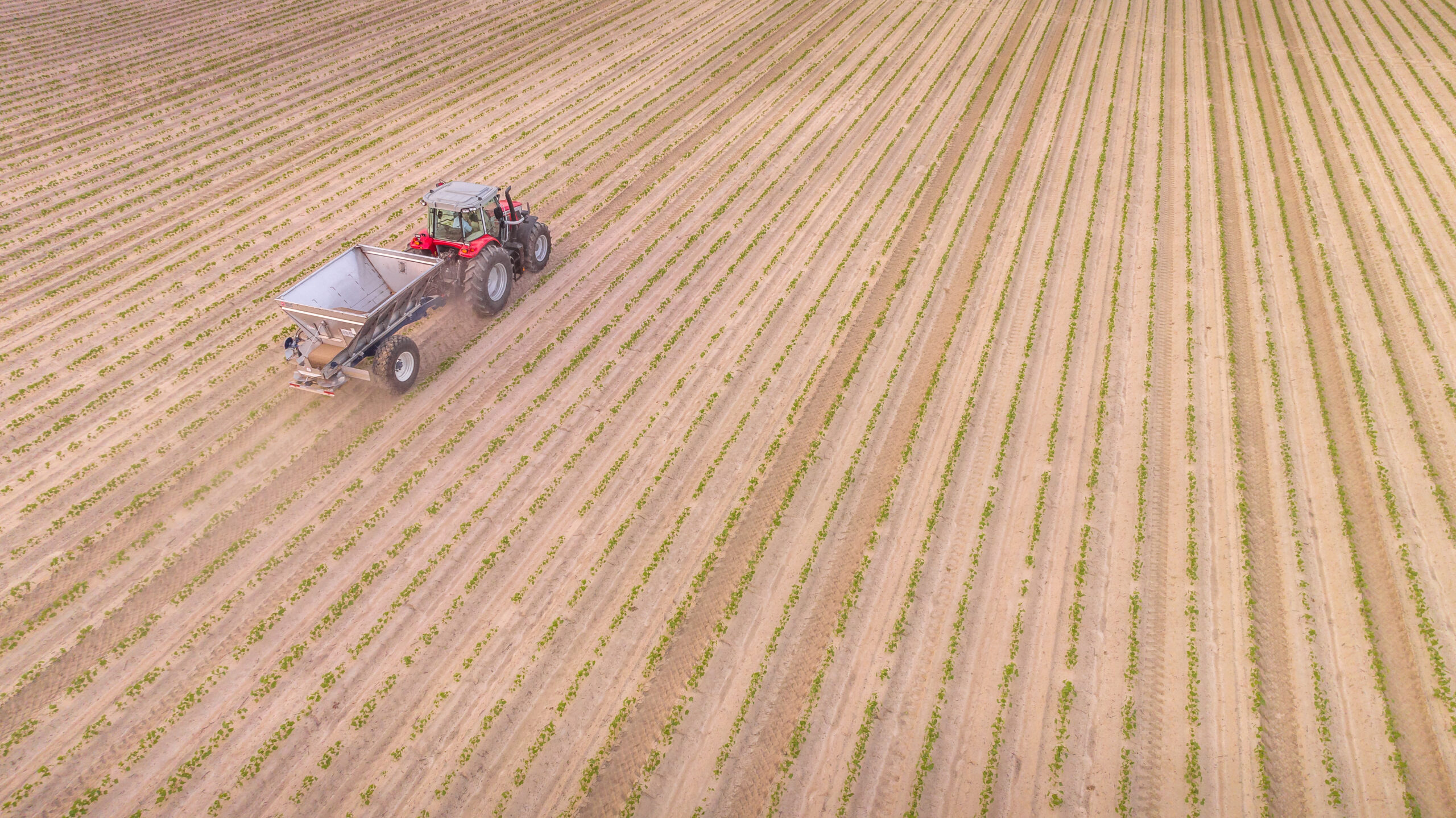 Variety of Wheel Centers
Our Medium Clearance Row Crop come in a variety of fixed wheel centers or reversible wheel while and our High Clearance Spreader comes standard with adjustable axles.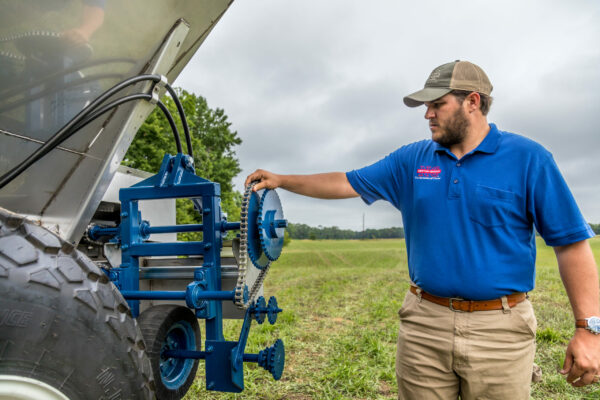 Easily Change Sprocket Ratios
For our press wheel models, we offer half, third, and fourth rate sprocket options. Share your desired rate with our sales team and they can tailor your spreader to your needs.
PERFECT FOR GROWTH-MINDED FARMERS
Compare Our Spreaders:
Medium Clearance Model 49
High Clearance Model 40
Hopper Size
10' x 92" / 6-Tons (172ft3)

10' x 102" / 6-Tons (198ft3)
12' x 102" / 8-Tons (242 ft3)
Hopper Material
Stainless
Stainless
Spinner Drive
Tractor Hydraulics (Standard)
Tractor Hydraulics (Standard)
Delivery
Press Wheel, All Hydraulic with Controller for Straight or Variable Rate, Gear Box, Belt Drive
All Hydraulic with Controller for Straight or Variable Rate
Trailer
2"x 6" Tube
4" x 6" Tube
Axle
Fixed Axles
Adjustable Axles
Tires
Standard: 11.25; Turf 18.4, Tractor Tires 380
Tractor Tires: 380R or 480R
Wheel Centers
72″; 60″ to 72″ Reversible; 74″; 76″; 78″, 80″
Adjustable from 72″ to 120″
Hitch
Standard: Swivel Optional: Spring Swivel, Category 3 Clevis/Pintel
Category 4 Clevis/Pintel
Tarp
Optional: Fitted or Side to Side with End Cap
Optional: Fitted or Side to Side with End Cap