Tandem Axle Series
Elevate your spreading capabilities with Newton Crouch's tandem axle spreaders, built to tackle rough terrains while delivering exceptional performance in fertilizer and lime applications. With a robust construction featuring more 304 stainless steel than our competitors, hassle-free setup, and a consistent flat spread pattern, it's no surprise that growers across the industry choose Newton Crouch as their trusted spreader. Invest in a Newton Crouch buggy and experience the lasting value it will bring to your operation for years to come.
Model 47H Heavy DUty 10-Ton Spreader
Model 47 Tandem Axle Spreaders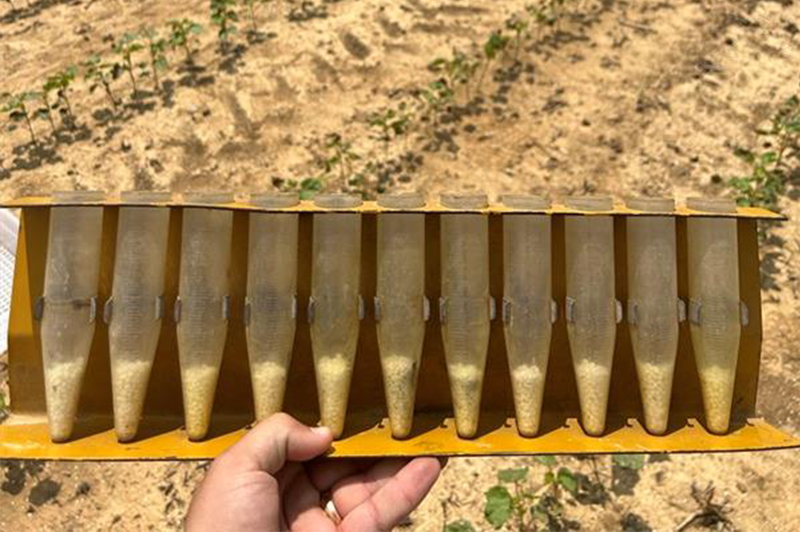 Flat, Consistent Spread Pattern
Achieving optimal crop coverage depends on a consistent and accurate spread pattern. With our unwavering commitment to precision and quality, you can trust our spreaders to deliver the results you need.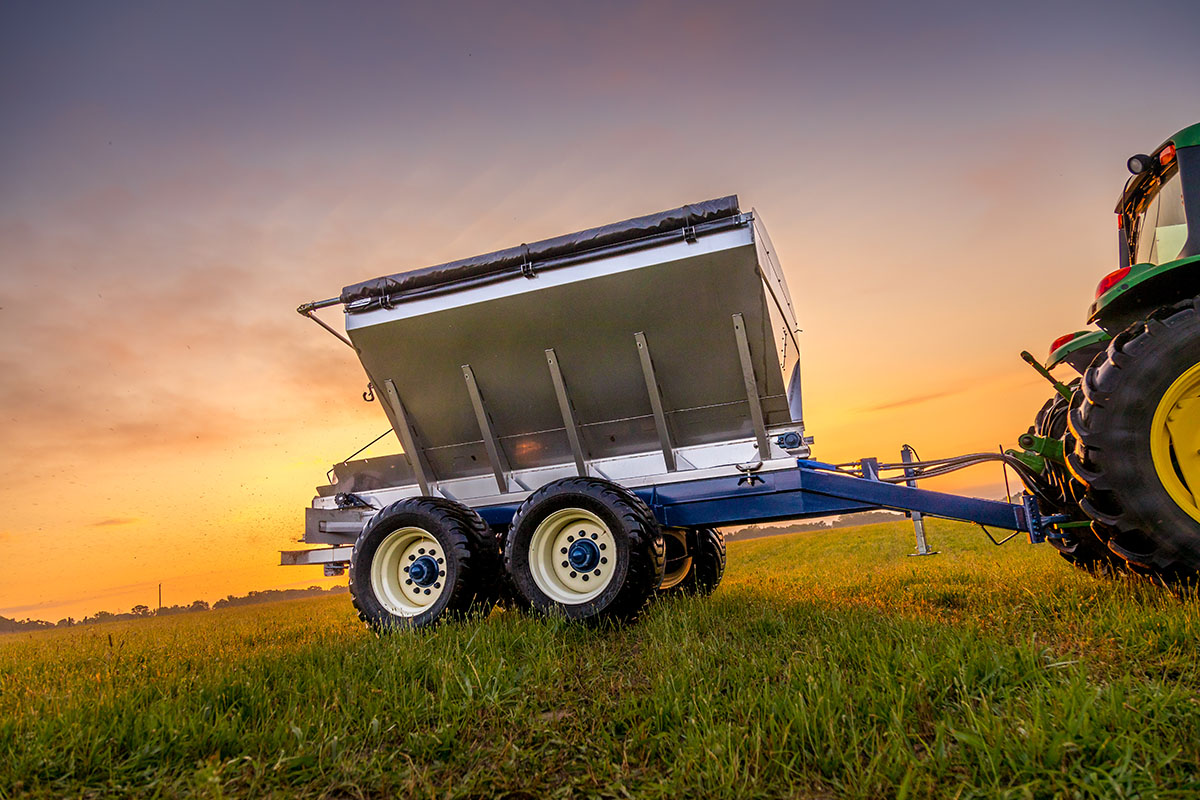 Heavy Duty Tandem
Our 10-Ton, Heavy Duty Tandem is built tough. It comes standard with a 304 stainless hopper that is fully supported by a tube trailer, has a lifted frame for better ground clearance, and herculiner coating for additional frame protection.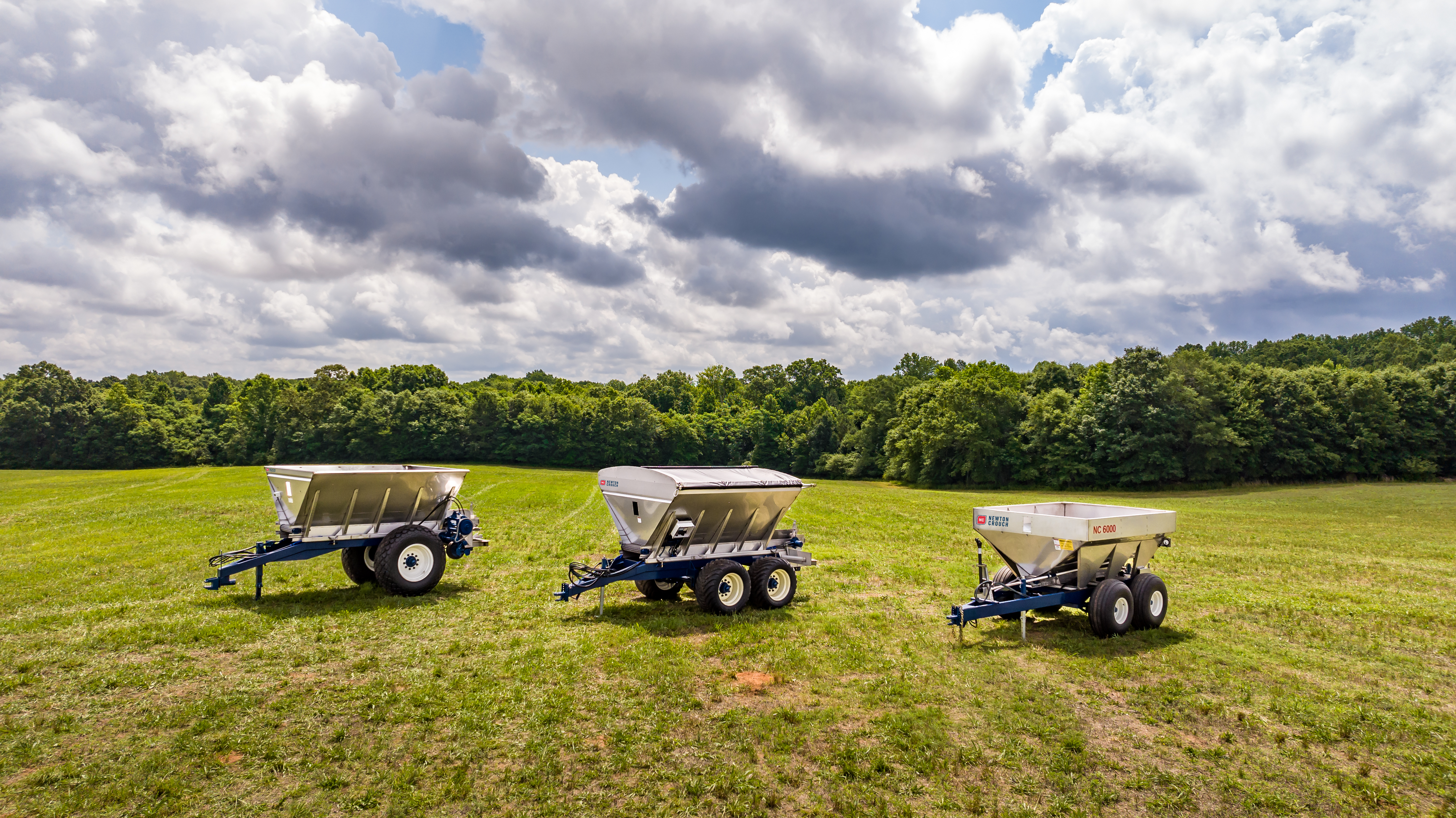 Full Line of Spreaders
No matter the product you want to spread or the crops you need to cover, Newton Crouch has the ideal spreader for your needs. Call our us today to tailor order the best spreader for you.
PERFECT FOR GROWTH-MINDED FARMERS
Compare Our Spreaders:
| Features by Model | 47H | 8-Ton | 6-Ton | 47C |
| --- | --- | --- | --- | --- |
| Capacity | 10-Tons | 8-Tons | 6-Tons | 4-Tons |
| Hopper Dimensions | 10' x 102" | 10' x 102" | 9' x 90" | 10' x 72" |
| Hopper Capacity- Struck | 233 ft.3 | 233 ft.3 | 172 ft.3 | 129 ft.3 |
| Hopper Ribs | 5 | 5 | 4 | 5 |
| Ground to Bumper | 27.75" | 20.5" | 18.25" | – |
| Weight (Empty) | 6,090 lbs. | 5,320 lbs. | 4,101 lbs. | – |
| Overall Dimensions | 20.5' x 102" | 20.5' x 102" | 20' x 100" | 18.8' x 86" |
| Height (Ground to Top) | 100″ | 94″ | 84″ | 77″ |
| Wheel Centers | 78″ | 78′ | 76″ | 72″ |
| Wheel Centers, Options | 72″ | N/A | 60″ | 60″ |
| Tires, Standard | 19L x 16.1, 12 Ply | 19L x 16.1, 12 Ply | 16.5L x 16.1, 10 Ply | 14L x 16.1, 6 ply |
| Tires, Optional | Flotation | N/A | N/A | N/A |
| Hubs | 10 Bolt | 8 Bolt | 8 Bolt | 8 Bolt |
| Slipper Springs | Heavy Duty | Standard | Standard | Standard |
| Bolt on Hull to Trailer | Standard | Standard | Standard | Standard |
| Herculiner | Standard | Optional | Optional | Optional |
| Trailer Tubing | 4 x 6 | 2 x 6 | 2 x 6 | 2 x 6 |
| Trailer Lift | STD | N/A | N/A | N/A |
| Brakes | Optional | Standard, Single Axle | Optional | Optional |
| Hitch | Cat 3 Clevis / Pintle | Cat 3 Clevis / Pintle | Cat 3 Clevis / Pintle | Cat 3 Clevis / Pintle |