Agricultural Spreaders in Mississippi
Newton Crouch Mississippi
Newton Crouch Company has been a leading provider of agricultural spreaders, revolutionizing the farming industry since 1940. Known for their reliability and quality construction, their innovative equipment has become a trusted choice for farmers and growers across the United States and beyond. From Canada to Mexico, and even as far as Colombia, Japan, Thailand, and Belize, agricultural professionals rely on Newton Crouch Company's advanced spreaders to optimize their operations.
Mississippi, the Magnolia State, is home to a thriving agricultural sector. With a population of 2,938,618 and 82 counties, the state boasts 42,000 farms utilizing a total farmland area of 11.4 million acres. The average farm size in Mississippi is 273 acres, providing ample space for diverse agricultural activities.
The warm and moist climate of Mississippi supports a long growing season with short winters. The average temperature in July reaches 81°F, while in January, it averages around 46°F. The state receives an average precipitation of about 50 inches in the northwest and approximately 65 inches in the southeast. Mississippi's fertile soil is predominantly silt, deposited by the floodwaters of the mighty Mississippi River.
Mississippi's agriculture is characterized by several prominent crops and livestock. The most valuable agricultural products in the state are broiler (meat) chicken and soybeans. Cotton cultivation is prevalent in the northwest region, while the majority of cotton production occurs in the northeast. Cattle farming is widespread throughout Mississippi, with the exception of the Mississippi Delta. Additionally, the state ranks fourth nationally in rice production, with a crop valued at $178 million in 2009.
Poultry and poultry products hold significant importance in Mississippi's agricultural landscape, ranking fifth nationwide. In 2009, the approximate value of poultry and poultry products reached $384 million. Livestock and crops contribute almost equally to the state's total farm income, highlighting the diversity and economic significance of both sectors. Furthermore, aquaculture, or fish farming, plays a crucial role in Mississippi's agricultural production.
Amidst the agricultural activities in Mississippi, the utilization of advanced agricultural spreaders is pivotal to optimize efficiency and productivity. Newton Crouch Company's commitment to innovation, technology, and customer service positions them as a valuable partner to farmers and growers in Mississippi. By providing reliable and high-quality spreaders, Newton Crouch Company assists agricultural professionals in maximizing their yields and streamlining their operations.
The partnership between Newton Crouch Company and Mississippi's farmers goes beyond equipment supply. The company offers comprehensive training, service, and support to ensure farmers can fully harness the potential of their agricultural spreaders. This commitment ensures that farmers and growers in Mississippi can achieve optimal results while contributing to the state's agricultural success.
With their unwavering commitment to innovation, technology, and customer service, Newton Crouch Company remains a trusted and invaluable partner to Mississippi's agricultural community. By providing cutting-edge agricultural spreaders and offering top-notch support, they contribute to the growth and advancement of Mississippi's agricultural sector. Farmers and growers can rely on Newton Crouch Company's expertise to drive their success and propel Mississippi's agricultural industry forward.
Contact Us
For sales, service and parts. One of our experts will be in touch as soon as possible
---
NEWTON CROUCH EQUIPMENT IN MISSISSIPPI
Newton Crouch is a leading manufacturer and supplier of agricultural equipment in Mississippi. They offer a variety of equipment options to meet the needs of farmers in the region, including dry spreaders, sprayers, tanks, and parts. Their dry equipment is suitable for a range of materials, from fertilizer to compost, and is available in both pull-type and chassis-mounted options. When it comes to sprayers, Newton Crouch has a wide selection of sizes and mounting options to choose from, including pull-type, chassis mounted, and 3-point hitch. For liquid storage needs, Newton Crouch is the largest Norwesco dealer in the Southeast and stocks a variety of tanks in different shapes and sizes, including steel tanks and special orders. Finally, Newton Crouch offers over 10,000 parts in stock at their 3 locations, ensuring that farmers can quickly find the parts they need to keep their equipment running smoothly. In this section, we will focus on Newton Crouch's spreaders in Mississippi and how they can benefit farmers in the region.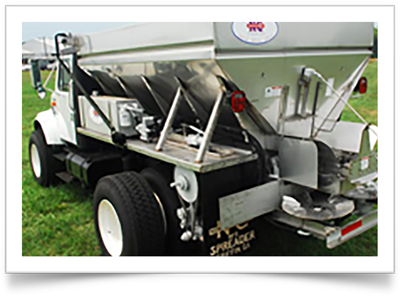 Newton Crouch offers customizable spreaders tailored to your specific needs, and their experienced sales team can guide you in selecting the optimal equipment for your operation, with cost-saving options available; check their YouTube Channel for equipment videos.
Newton Crouch Sprayers are highly customizable, with numerous options available to suit your specific spraying requirements; whether it be pressure, pump, boom, or application needs, their sales team can tailor your equipment accordingly, so speak with them today to get started.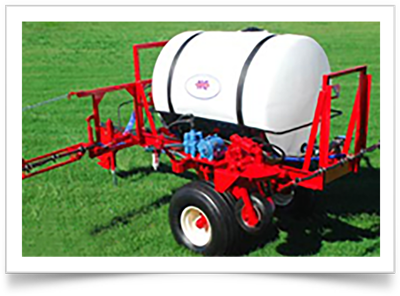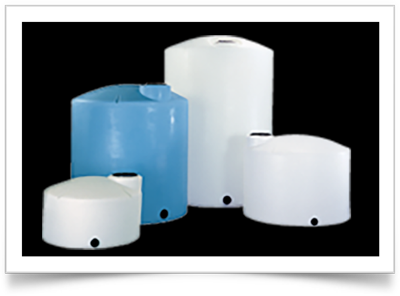 As the largest Norwesco poly tank dealer in the southeast, Newton Crouch offers a diverse range of liquid storage tanks; their stock and tank sizes constantly change, so call today for the most economical option to suit your needs. Additionally, they carry an array of steel tanks to complement Norwesco's extensive line.
With a vast inventory of 6,000 parts in stock, Newton Crouch Inc is your go-to resource for quick and efficient parts ordering, with same-day shipping available; their knowledgeable staff can assist you in placing an order, and for added convenience, they offer credit to their customers to expedite the processing of your order.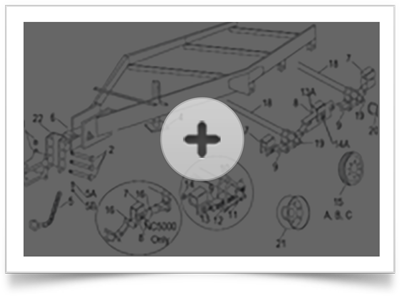 ---
About Newton Crouch
NCC has manufactured over 15,000 units and currently is the second largest supplier of truck mounted spreaders in the United States. NCC builds each piece of equipment to customer specs. There are no large assembly lines or stockpiles of inventory. You get what you want – no features you don't need, no frustration because your equipment doesn't perform how you need. In addition to equipment, NCC has a Parts Department which carries over ten thousand items specifically for agricultural equipment.
Today, NCC manufactures a wide range of equipment for a large number of specialty crops such as sugar cane, cotton, citrus groves, forestry, tomatoes, wheat and even food plots. The NCC product line includes a broad range of liquid sprayers and applicators as well as dry fertilizer/lime spreaders. Our equipment can be mounted on a chassis, pull-type, or 3-point hitch. Ingenuity and versatility have kept NCC growing.
NCC has changed with the times – in a better way. Our products are still industry leaders in quality and we still offer personal tech support, but our Newton Crouch YouTube Channel allows you to see, hear, learn – all on your schedule.