Agricultural Spreaders in South Carolina
Newton Crouch South Carolina
Newton Crouch Company, a trusted provider of agricultural spreaders, has been revolutionizing the farming industry since 1940. South Carolina, known as the Palmetto State, features a vibrant agricultural sector with 26,900 farms utilizing 4.8 million acres of farmland. The average farm size in South Carolina is 189 acres.
The state experiences a moderate climate, with average annual temperatures ranging from the mid-50s in the mountains to the low-60s along the coast. Winter temperatures average from the mid-30s in the mountains to the low-50s in the Lowcountry, while summer temperatures range from the upper 60s in the mountains to the mid-70s in the Lowcountry. Annual precipitation varies across the state, with heaviest amounts in the northwestern region. Precipitation levels range from 70 to 80 inches in the mountains to 45 to 52 inches in the Coastal Plain.
South Carolina's agricultural landscape encompasses diverse crops and livestock. The most produced agricultural commodity in terms of value is broilers, followed by turkeys and greenhouse/nursery products. The state is home to the only tea farm in North America. Forests cover two-thirds of the land area, with the timber industry being the third largest employer and third highest payroll among South Carolina's manufacturing industries. The state excels in the production of fresh market fruits and vegetables, including cucumbers, snap beans, tomatoes, melons, potatoes, and sweet potatoes. Specialty crops such as exotic mushrooms, gingko, and pecans contribute to the agricultural diversity. The greenhouse and nursery sector generated $242 million in cash receipts in 2012. Livestock farming, including cattle, hogs, turkeys, and quail, plays a significant role in the state's agricultural sector.
South Carolina's agriculture contributes greatly to its economy, with total agricultural sales reaching $2.9 billion in 2012. Forests cover over 12 million acres of land, predominantly privately owned. The state celebrates its agricultural heritage through various festivals, including the Okra Strut, World Grits Festival, Rice Festival, Chitlin' Strut, and festivals highlighting peaches, watermelons, shrimp, oysters, and catfish.
Newton Crouch Company's commitment to innovation, technology, and customer service makes them a valuable partner to South Carolina's farmers. Their range of agricultural spreaders, including fertilizer spreaders, lime spreaders, compost-litter-sludge spreaders, and liquid sprayers, enhances productivity and efficiency. They specialize in roadside right-of-way sprayers for weed control and de-icing brine application, catering to the unique requirements of South Carolina's agricultural landscape.
In addition to equipment supply, Newton Crouch Company provides comprehensive training, service, and support to farmers. Their extensive inventory of parts ensures easy access and maintenance of equipment, while training programs educate farmers on proper usage and maintenance of agricultural spreaders.
With their dedication to innovation, technology, and customer service, Newton Crouch Company remains a trusted partner in South Carolina's agricultural community. They contribute to the growth and advancement of the state's agricultural industry, continuously developing new and innovative farming spreaders and equipment.
Contact Us
For sales, service and parts. One of our experts will be in touch as soon as possible
---
NEWTON CROUCH EQUIPMENT IN SOUTH CAROLINA
Newton Crouch is a leading manufacturer and supplier of agricultural equipment in South Carolina. They offer a variety of equipment options to meet the needs of farmers in the region, including dry spreaders, sprayers, tanks, and parts. Their dry equipment is suitable for a range of materials, from fertilizer to compost, and is available in both pull-type and chassis-mounted options. When it comes to sprayers, Newton Crouch has a wide selection of sizes and mounting options to choose from, including pull-type, chassis mounted, and 3-point hitch. For liquid storage needs, Newton Crouch is the largest Norwesco dealer in the Southeast and stocks a variety of tanks in different shapes and sizes, including steel tanks and special orders. Finally, Newton Crouch offers over 10,000 parts in stock at their 3 locations, ensuring that farmers can quickly find the parts they need to keep their equipment running smoothly. In this section, we will focus on Newton Crouch's spreaders in South Carolina and how they can benefit farmers in the region.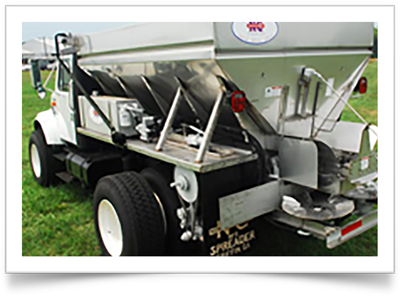 Newton Crouch offers customizable spreaders tailored to your specific needs, and their experienced sales team can guide you in selecting the optimal equipment for your operation, with cost-saving options available; check their YouTube Channel for equipment videos.
Newton Crouch Sprayers are highly customizable, with numerous options available to suit your specific spraying requirements; whether it be pressure, pump, boom, or application needs, their sales team can tailor your equipment accordingly, so speak with them today to get started.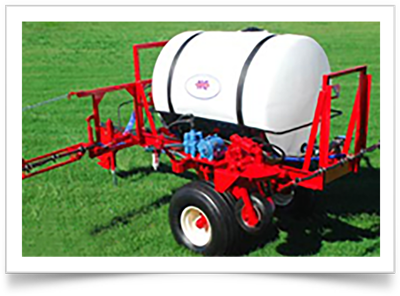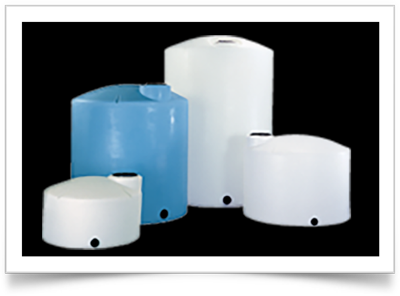 As the largest Norwesco poly tank dealer in the southeast, Newton Crouch offers a diverse range of liquid storage tanks; their stock and tank sizes constantly change, so call today for the most economical option to suit your needs. Additionally, they carry an array of steel tanks to complement Norwesco's extensive line.
With a vast inventory of 6,000 parts in stock, Newton Crouch Inc is your go-to resource for quick and efficient parts ordering, with same-day shipping available; their knowledgeable staff can assist you in placing an order, and for added convenience, they offer credit to their customers to expedite the processing of your order.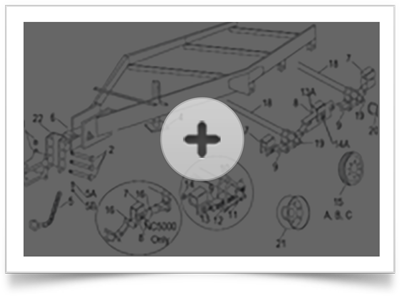 ---
About Newton Crouch
NCC has manufactured over 15,000 units and currently is the second largest supplier of truck mounted spreaders in the United States. NCC builds each piece of equipment to customer specs. There are no large assembly lines or stockpiles of inventory. You get what you want – no features you don't need, no frustration because your equipment doesn't perform how you need. In addition to equipment, NCC has a Parts Department which carries over ten thousand items specifically for agricultural equipment.
Today, NCC manufactures a wide range of equipment for a large number of specialty crops such as sugar cane, cotton, citrus groves, forestry, tomatoes, wheat and even food plots. The NCC product line includes a broad range of liquid sprayers and applicators as well as dry fertilizer/lime spreaders. Our equipment can be mounted on a chassis, pull-type, or 3-point hitch. Ingenuity and versatility have kept NCC growing.
NCC has changed with the times – in a better way. Our products are still industry leaders in quality and we still offer personal tech support, but our Newton Crouch YouTube Channel allows you to see, hear, learn – all on your schedule.